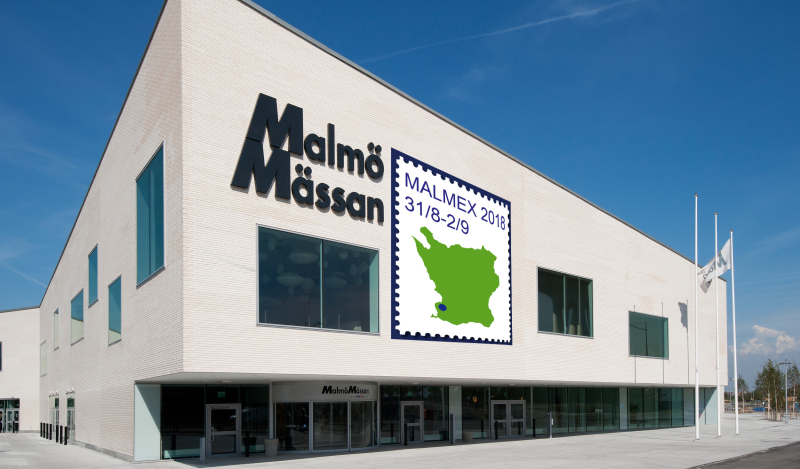 National and regional exhibition
Welcome to a Stamp and Postcard exhibition with roots in the southern part of Sweden. The exhibition is organized by a number of philatelic clubs in Skåne.
We have reserved a large part of Malmömässan. Everything is on the same floor in a modern facility with good lighting.
Opening hours for the Exhibition
31 August 11:00­-18:00
Opening ceremony 12:00
1 September 10:00-17:00
2 September 10:00-15:00

Read more about the exhibition