Exhibitor list is complete
Bulletin 2 is distributed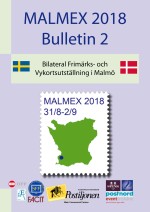 Bulletin 2 has now been sent to all exhibitors, traders and clubs in Sweden and Denmark.
If you want to read it already now, it's here:
Bulletin 2 and in our short version in English.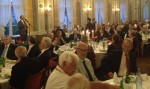 Saturday, September 1, you are welcome to a banquet at Malmö Arena's new dining hall. In a festive setting, the jury's results will be announced and the medals will be awarded. Read more in Bulletin 2 and in our short version in English.
Tickets and payment
Be sure to get a ticket by paying 650: - SEK by 30 June 2018 at the latest.
After this date, tickets will only be sold if available.
BIC: HANDSESS
IBAN: SE10 6000 0000 0006 3287 6182
Please enter your name and address.
The stamp tools are ready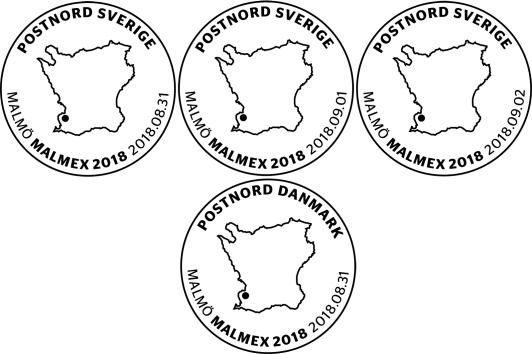 Book an ad in the Catalog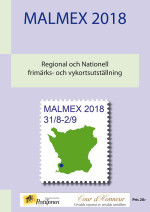 IIt is time to book an ad in the MALMEX 2018 catalog, printed in color in an estimated edition of 3,000 copies.

By advertising you will reach philatelists and postcard collectors in Sweden and also in Denmark because the exhibition is bilateral. We also expect visitors from the other Nordic countries as well as parts of Europe.
Read more...
Turning Torso - SKY HIGH MEETINGS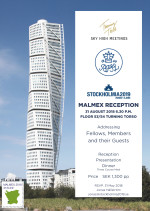 The Royal Philatelic Society London invites fellows, members and their guests to Malmex reception at Turning Torso on August 31, 2018 at 6.30 P.M.
Reception
Presentation
Dinner
Malmex represented at Monacophil
Invitation to dealers ready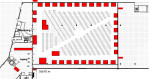 Welcome to book a stand as a dealer. Anyone booking before November 30th will be given a choice of stand.
Read more...
Event in Skåne and Malmö turism our financier
Postiljonen main commercial partner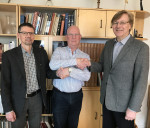 Postiljonen is the main commercial partner of Malmex 2018, the SFF-days 2018 and Nordia 2020.

"We are very grateful for the support from Postiljonen and looks forward to extraordinary events" - says Lars Nordberg, Chairman of the Malmö Filatelistförening

"Postiljonen is one of the largest and most successful stamp auction houses in the Nordic region. We are happy to help facilitate the collectors who are ultimately our customers. Because we also celebrate 50 years in 2018, it fits very wellwith our plans"- says Lars-Olow Carlsson, CEO of Postiljonen AB

Application to exhibit 20180410
Book hotel 20180530
Book tickets to Palmarè 20180730